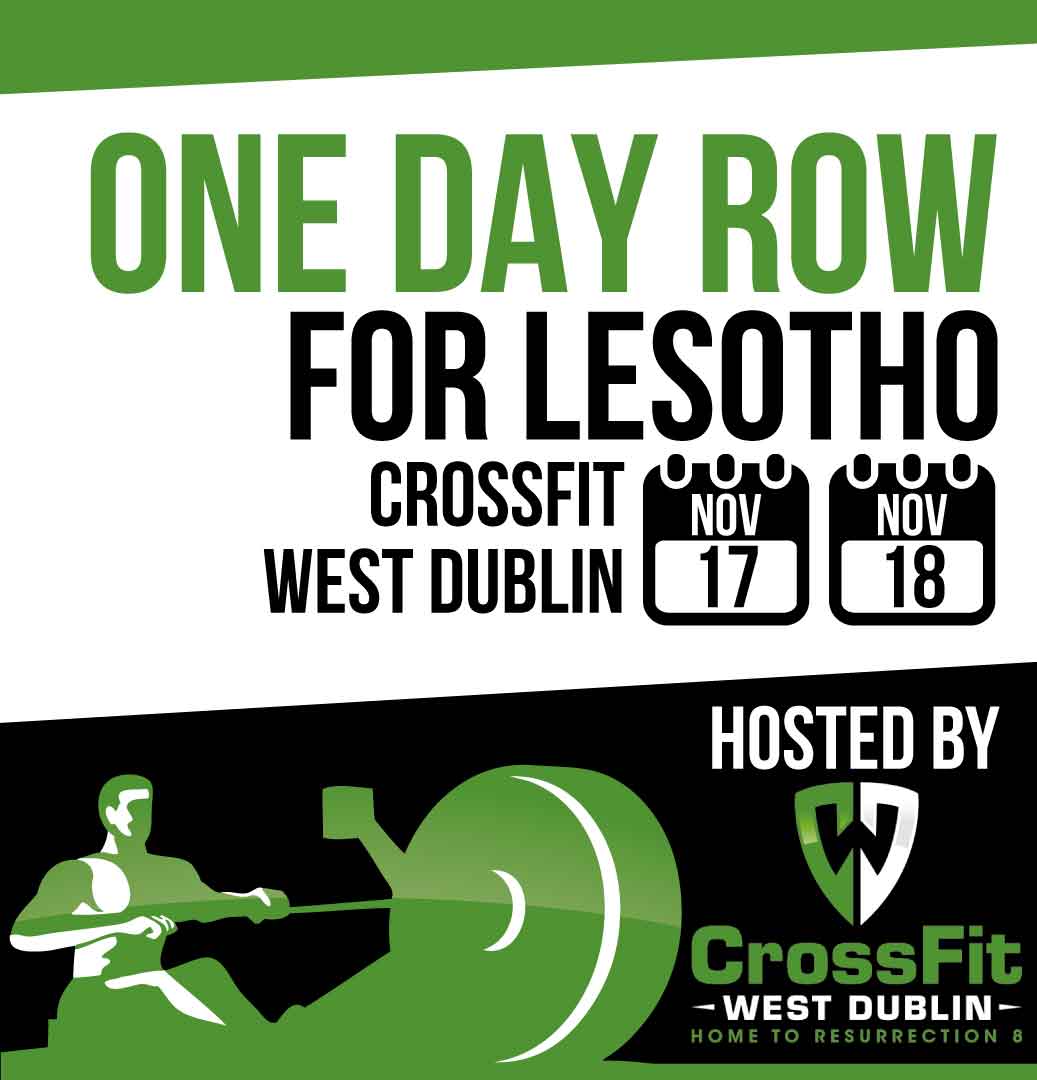 HOW TO GET INVOLVED
We'd love for you to come and row as part of the event.  You can download and print off a sponsorship card by clicking here so you can raise funds for ONE DAY from the people in your world. Then simply show up to Crossfit West Dublin between 7:30pm on Friday 17th November and 7:30pm on Saturday 18th November and row. We cant wait to meet you!
FINISH LINE PARTY
We'll be finishing off the ONE DAY Row with a 3 hour Finish Line Party running from 4:30PM until 7:30PM on Saturday 18th November at CrossFit West Dublin.
We're going to try to row a final 220,000 meters during the event. That's one meter fro every orphan living in Lesotho right now.
There'll be music, food and drinks, spot prizes, and a chance to enter a raffle for some amazing prizes sponsored by some really generous businesses.
Entry to the event costs €20 or whatever you have raised through sponsorship.
See you there!