Settling In
Lesotho, fondly known as "The Mountain Kingdom", a beautiful country; rich with tradition and warm welcome is a place where hardship and wonder prevail in equal measure. Its is also the location of our exciting project that's in the process of greatly impacting the lives of children who have become orphans within Lesotho.
My name is Stephen Sharpe and I am very blessed to have been involved in my Church's very first mission to Lesotho, exactly five years ago. I am also honoured to now be provided the opportunity to produce regular written accounts of the progress and developments of the One Day Project.
The first seeds of the One Day Project were sown in 2013 when our group from Liberty Church in Dublin visited the Pulane Children's Centre in Lesotho. This wonderful country and its people greatly impacted our group but seized an extra strong hold on the hearts of Chris and Shelia Dillon and just five years later Chris and Shelia left Ireland to give themselves full time to the One Day project.
St Patricks day 2018 proved to be a momentous occasion for the One Day Project as Chris and Shelia made their way through the border post which provides entry to Lesotho from South Africa. They had made this journey regularly during numerous trips back and forth between Ireland and Lesotho.
But this time it was different, this time there was no return flight. They answered their calling, they had finally arrived in Lesotho to activate the One Day Projects vision of providing safe and loving homes to the many orphaned children within the region.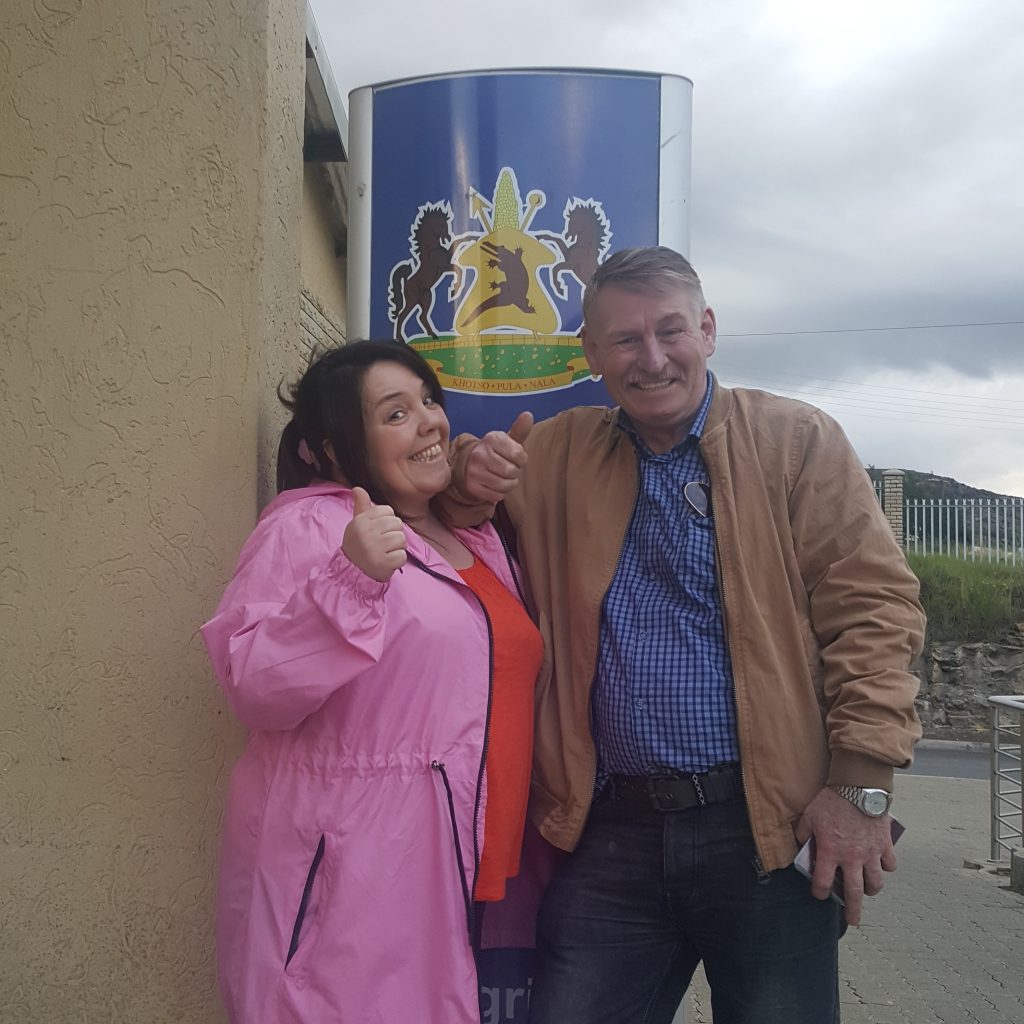 Stepping out in faith, Chris and Shelia have showed tremendous courage in boldly grasping the opportunity to bring the love of Jesus to a country shrouded in hardship. Having to say goodbye to their three adult children as they left Dublin proved difficult for Chris and Shelia who place great value on family and their relationship with daughters Jennifer, Emma and Kerry.
One of the benefits of writing these updates is that I get the opportunity to video chat regularly with Chris and Shelia and last week I talked with them both about the difficulty of upping sticks, leaving family and relocating thousands of miles away.
Acknowledging their initial struggle, Chris explained to me how when they arrived in Lesotho they found it difficult to settle for the first few days. Its not hard to understand how unsettling it must have been leaving everything and everyone behind.
Thankfully Chris and Shelia didn't have to traverse that difficult path alone as they were accompanied for the first week by One Day Director Pastor Rob Duff and his wife Patrice who helped the guys settle into their new environment.
Anyone who knows Chris is aware it doesn't take long for his sense of humour to surface, so I wasn't surprised when he informed me that he has been busy building acquaintances with his adjoining neighbours which consist of "two cows and a couple of sheep".
It has now been five weeks since Chris and Shelia set forth from Ireland on their African journey and while the yearning for their family and loved ones will forever endure, they have laid a firm root in the dusty soil.
Quickly establishing routine and contentment, Chris and Shelia have hit the ground running. Their trust and commitment to faithfully adhering to the will of God is at the core of every action and interaction they encounter.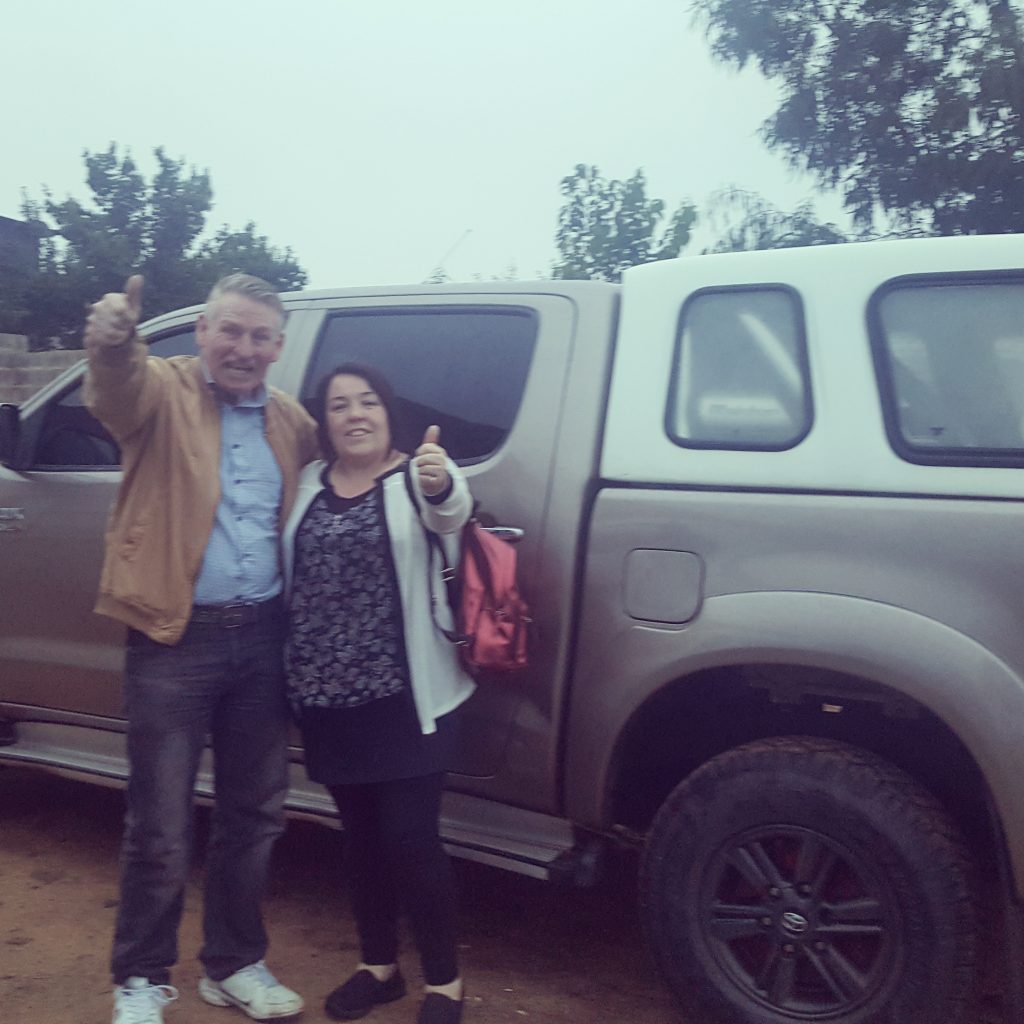 Interested to gather some knowledge of their day to day routine I asked Chris and Shelia to give me a run through of a typical day for them both. Their response amazed me, the perfect example of how best to harness and fulfil the exciting journeys God will lead us on as Christians.
See Chris and Shelia explained that the only part of their day that is structured is their time with the Lord. They awake and offer themselves and what ever the day may present to the Lord. They ask that the Holy Spirit lead them in how He sees fit, that He guides them through the day and put the right people in their path".
Those who know God will testify to his faithfulness and the commitment of Chris and Shelia to place the will of God as the guiding force in all they do has given way to an extraordinary outpouring of favour.
Since their arrival in the Butha-Buthe District of Lesotho, Chris and Shelia have had so many amazing experiences and encounters. So many lives have been touched and great progress made in such a short time.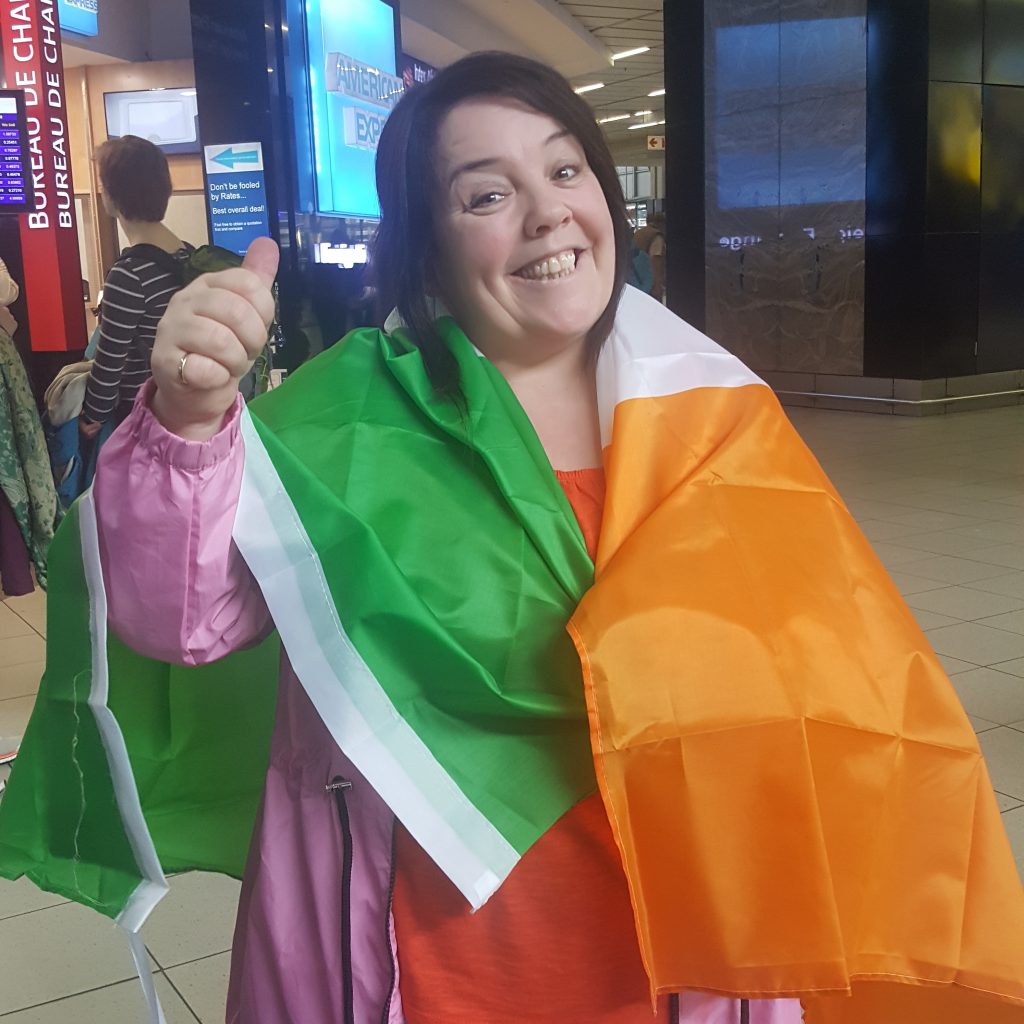 Over the next couple of weeks, I will publish many of these fascinating stories, while also keeping everyone up to date with a fortnightly online publication on developments regarding the progress of the overall One Day project.
I will also provide detailed information on the country of Lesotho and why the One Day Project is so passionate about this wonderful country.
So keep a close eye for our next update
Until then, God Bless